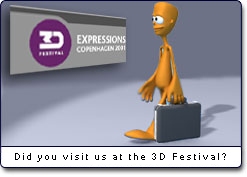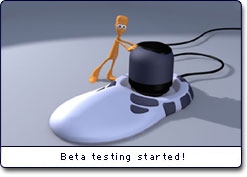 Bringing a new level of control



Axiglaze is a high-tech company developing an exciting technology for 3D-controllers. Our Inductive Spring 3D-technology has several advantages over existing solutions such as increased precision, larger working space, more intuitive use and higher reliabilty.

For general information about Axiglaze and 3D-technology, please visit our Gallery. If you are interested in investment and partnership opportunities, please visit our Investor and Partner area.

"Digimation is pleased to be a strategic partner with Axiglaze and are looking forward to helping promote their technologies to the 3D Studio Max user community. The Axiglaze device is going to provide new and exciting ways of working within the software, and we are glad to be part of that evolution."

/ Beau Perschall, Vice President R&D at Digimation



Keep updated



Drop us a mail if you wish to keep updated on the development of our technology and business.


News
2001-11-30
Meet us at 3December in London
2001-11-01
Good response at the 3D Festival
2001-10-23
Axiglaze show 3D mouse at the 3D Festival in Copenhagen
More news